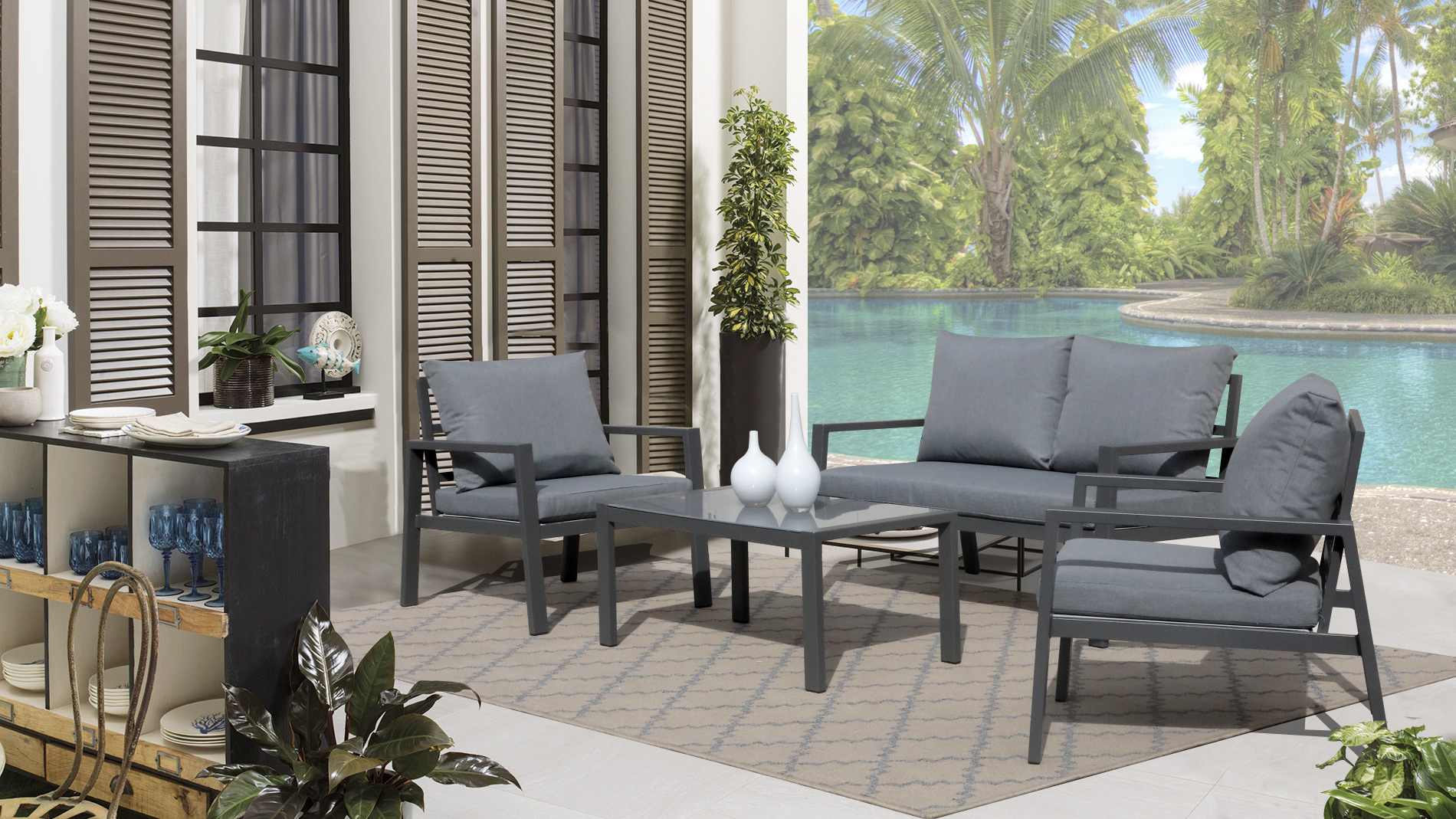 With clean-cut lines, our patio set is the ideal modern accessory for your outdoor space. Finished with smooth aluminum frames and breathable cushions, this conversation set not only offers a chic, minimalistic look but also provides an incredible structure for sturdy seating.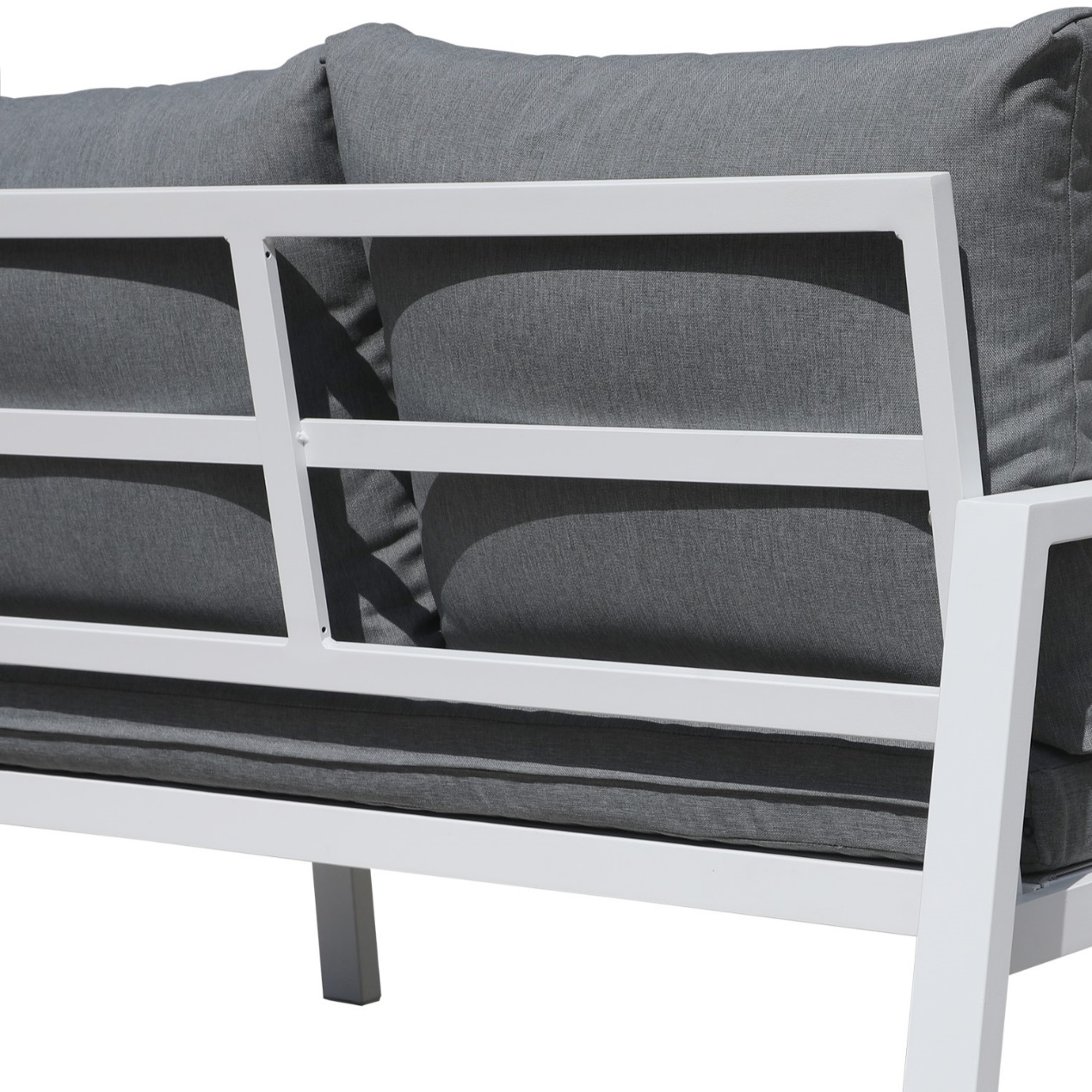 Durably made of solid aluminum, the outdoor furniture set is rust & UV-resistant, creating a lightweight and stable frame that will further extend the life of porch furniture. The Slatted back provides extra stability when sitting and these chairs hold up to 250 lb. weight capacity. Ergonomic handrails allow you to rest your elbows and sit in complete comfort. Smoothly and succinctly, our outdoor sectional sofa fits a variety of occasions.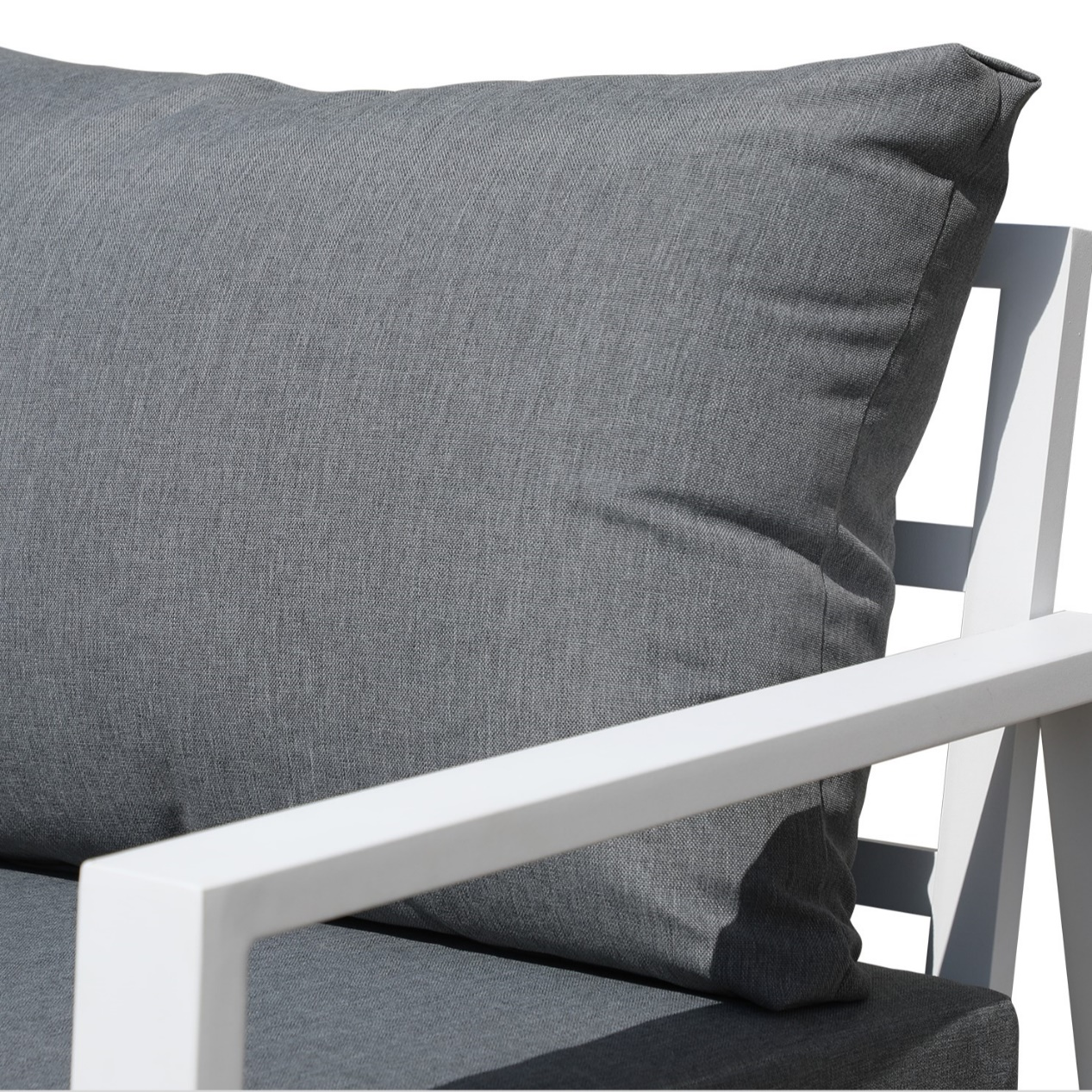 The unique blend of ventilating mesh fabric on the seat for maximum comfort and durability, combined with thick cushions makes our chat set both flexible and supportive. This lightweight material allows air to circulate and ventilates body heat on a hot day. And the durable, weather-resistant olefin fabric ensures vibrant colors throughout the season and offers easy cleaning.